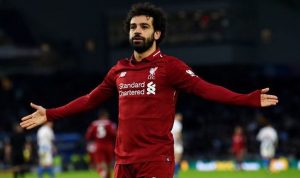 Mohamed Salah is already a hero at 26, but there is no reason why he would not be mentioned among football's upcoming stars. This is because, albeit already talented, Salah just keeps getting better and the future has so much promise for him.
Also, he has been a bit of a late bloomer, so 25 was his starting point. Furthermore, it is about time for Leo and CR7 to make way, and we need someone to take over their throne, don't we?
A False Start
Salah did not really have a smooth ground for take-off. When he came to Chelsea, he never really got a chance to prove himself under Jose Mourinho. He suffered bench-starts and ended up being shipped out on loan and was eventually sold.
It is while at Roma that Salah showed what he is really made of. He produced dynamic performances and scored goals which made it easy for Jürgen Klopp to convince Liverpool to bring him on board.
Eagle Wings
Salah's days of struggles eventually proved to be akin to an eagle's period of growing wings. At Liverpool, he has had the chance to prove himself to the world with little to no pressure on his shoulders. He has, in partnership with Sadio Mane and Roberto Firmino, transformed Liverpool into a title contender when no one expected them to be.
Salah was instrumental in propelling Liverpool to the Champions League final in 2018 and again in 2019. Every time he produces a glittering performance, you get the feeling that there is more to come from that well of talent.
There are still doubts as to whether his future lies in Liverpool. Many say that Salah is now ell equipped to become a Galactico; a move to Madrid will probably be among the biggest transfer speculations this summer. Where will the Egyptian eagle settle in the end?