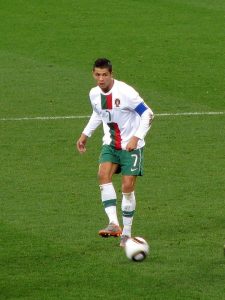 Cristiano Ronaldo is another player who needs no introduction at any football debate table. The man who continues to dominate the football world at the age of 34 has graced our pitches and screens for close to 15 years now, and we can all be only grateful to have been alive to see him play.
Talent and Hard Work
If two things describe Ronaldo, those have to be hard work and top-grade ethic. Of course, there are many other flowery adjectives such as determination and persistence, but the first two sum it all up. Despite being hugely talented, Cristiano has been reported to remain behind for training after his teammates have left. And that was not just when he was rising to stardom; it still happens even with several Ballon d'Ors in his cabinet.
Character
Cristiano's character is also an attribute which has propelled him to the heights he has reached today. He has always been a team leader; thirsty for that win, even when all odds appear to be against him. When he limped off in the final of the 2016 Euros, Cristiano stayed on the touchline for the remainder of the game, cheering his teammates on to victory. In 2019, he will be remembered for helping Juventus overcome a two-goal deficit by scoring three against Atletico Madrid to support the old lady sail to the Champions' League quarterfinals.
CR7 has a character so strong that it has always been mistaken for arrogance by many people. He has been known to call out underperforming teammates, and was a great pusher of the team, as Real Madrid won three back-to-back Champions' League titles in 2016, 2017, and 2018.
Individual Honours
Cristiano has been part of a decade-long dominance of two football legends, sharing five Ballon d'Ors apiece with Lionel Messi. He also holds several goalscoring records.