It has been a while since France gave us a footballer of the stature of the likes of Zinedine Zidane and Thierry Henry. It doesn't look like we will have to wait for much longer though; all put your hands together for Kylian Mbappe. The 20-year-old forward is no doubt the most talented player in world football right now, and he continues to live up to this promise by the day.
Off on the Right Footing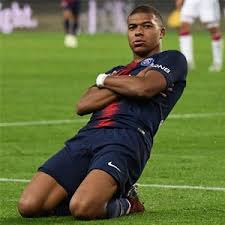 Mbappe's break into the big scene could not have come at a better time. The world began hearing of him around 2017. At the time, Monaco, for whom he was playing, was having a dream season. They were unsettling the PSG balance and had a host of names who the world was looking at. The likes of Thomas Lemar and Bernando Silva were shining, and Mbappe was part of that outfit.
The kid was so good that PSG snapped him up with an expensive loan fee; a deal they later made permanent, with an equally incredible transfer fee. Even as that happened, some other stars were aligning for Mbappe.
French National Team
The French national team was finally coming of age under the tutelage of Didier Deschamps, a Les Bleus legend. Mbappe once again found himself part of that plan and was instrumental as the French conquered the world in the 2018 showpiece in Russia.
Even as fame continues coming his way, Mbappe appears to have remained grounded. He did not rush for a move and has had an excellent post World Cup season with PSG. When the summer transfer window opens, you can be sure Mbappe will be hot property with all the big clubs lining up for him.
He might get a chance to continue developing under Zidane in Real Madrid. He's just 20, but the way Mbappe's stars are falling into place, you can only dream that we have a superstar in the making.